Maalaea restaurants
Fine Dining & Quick Eats
Often overlooked for its dining options, Maalaea and its surrounding areas are home to several quality restaurants and eateries. Whether you're fueling up after an exciting day of snorkeling or seeking a great spot for cocktails and dinner, Maalaea offers several worthy options.
Seascape Maalaea Restaurant
Located at the Maui Ocean Center, Seascape Maalaea offers scenic views of the harbor and southern shoreline, as well as a variety of fresh, delicious dishes, perfect for an afternoon lunch or dinner after exploring the aquarium. Service is friendly and welcoming, and we love the Mango-Hoisin baby back ribs, Local Boy Club Sandwich, and Coconut Shrimp. They also have a great cocktail menu and selection of local beers!
For more information, please visit

Seascape Restaurant

, call 808.270.7068 or visit 192 Maalaea Rd., Maalaea.
Malaaea General Store
For a slightly more relaxed meal, we recommend a trip to Maalaea General Store's delicious deli and cafe. Choose from one of their breakfast menu items, including the Spicy Avocado Egg Toast or Acai Bowl, or go with their wide variety of lunch menu items like the Reuben Sandwich, General's Chop Salad, Mahi Mahi Tacos, Jalapeño Jack Burger or Kalua Pork Tacos. Large portions, and perfect for a laid-back meal in paradise.
For more information, please visit Maalaea General Store, call 808.242.8900 or visit 132 Maalaea Rd., Maalaea.
Beach Bums BBQ & Grill
Open daily for breakfast, lunch, and dinner, Beach Bums is a great place to kick back and enjoy a cold beverage, mingle, and listen to live music. Try the Portuguese Sausage Eggs Benedict and Bloody Mary for breakfast, or the Prime Rib and Blackened Fish Tacos for lunch and dinner. Happy Hour is daily from 3 pm to 6 pm, with live music from 5 pm to 8 pm.
For more information, please visit Beach Bums, call 808.243.2286 or visit 300 Maalaea Rd. #1M, Maalaea.
Havens Maui
Mostly overlooked by visitors, this is a hot spot for locals that love smash burgers, saimin, and temaki.  Everything is made to order with the freshest local ingredients by a master chef that worked as executive chef at some of the top restaurants on Maui.  Chef Zach Sato brings his love of delicious comfort food to those in Kihei, and they're also opening up 2 more locations in Pukalani and Kahului.  The Kihei location is open from 10 am to 8 pm daily.
For more information, please visit Havens Maui, call 808.868.2600 or visit 30 Manao Kala Street Suite 102, Kihei at Shell Station.
Sprout Vegan Cafe
Sprout Vegan Cafe is one of South Maui's most esteemed establishments for a healthy bite. Friendly service, solid portion sizes, a diverse plant-based menu, and fresh local ingredients are the hallmarks of this trim cafe. Try their loaded fries with house-made vegan cheese and sour cream, or opt for a Huli Huli bowl with tofu, rice, greens, and Huli Huli sauce. Sprout is located in the Wailea Gateway Center, open from 10 am to 8 pm.
For more information, please visit Sprout Vegan Cafe, or visit 10 Wailea Gateway Place B102, Kihei, HI 96753. 
Cafe O'Lei at the Mill House
Located in the heart of the gorgeous Maui Tropical Plantation only a few minutes from Maalaea Harbor, The Mill House has recently been taken over by Cafe O'Lei. Open Tuesday through Saturday from 11am to 8 pm.  

For more information, please visit The Mill House, call 808.270.0333 or visit 1670 Honoapiilani Hwy., Waikapu.
Finding Maalaea is a cinch.  It's one of the most central spots on Maui.  But finding your boat slip, parking, or your restaurant is much easier with these Maalaea Maps. Directions from Central & North Maui Areas: Kahului, Wailuku, Waikapu, Paia...
While Maalaea is often overlooked as a full-day destination, there's actually a ton of wonderful activities and attractions worth exploring. From departing on one of Maui's best boat tours to seeing Hawaiian Green Sea Turtles up close and personal,...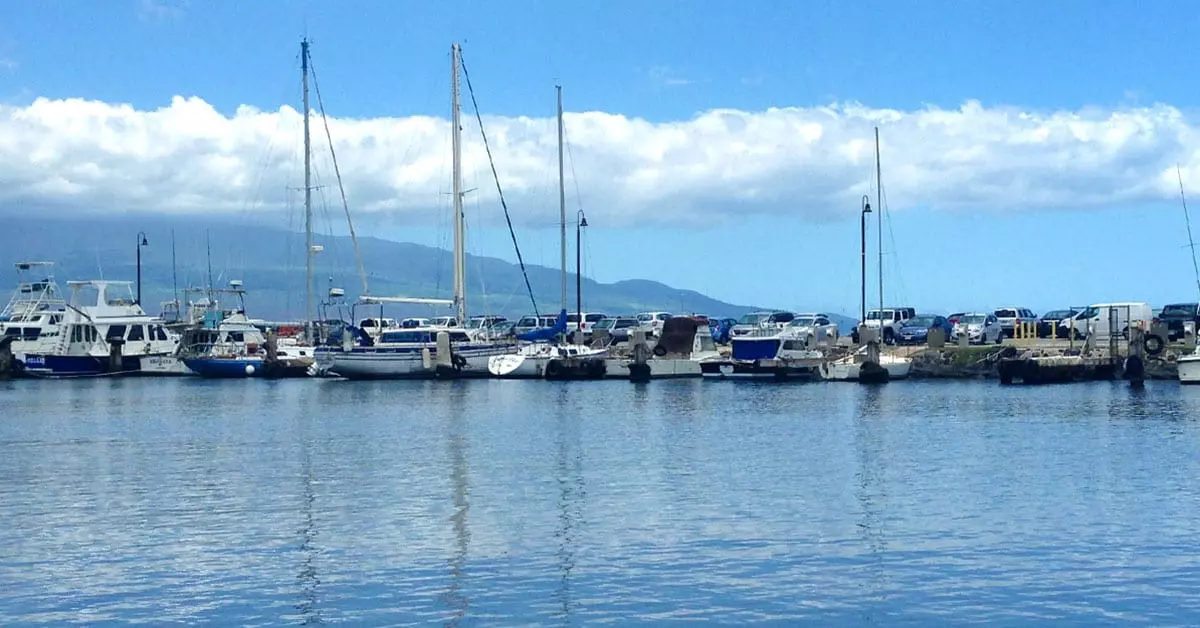 This is a great view of Maalaea Harbor from the Maui Ocean Center. Come back soon to see it LIVE! Maalaea Video In the meantime, check out our aerial video of Maalaea Harbor.
The Center of Things to do in Maui
________________________
"We went to to Molokini for our anniversary. The snorkeling was superb and the crew really fun. We also did a sunset cruise, which turned into a whale watch! It was unreal! So many whales. February apparently is the best time to go. NOTE TO SELF"
Frankie Smits - California
Great Food!
________________________
"We ate at Beach Bums as well as the Oceanside Restaurant. Beach Bums was fun and perfect for hanging with friends with beers. Oceanside was something completely different. Each dish was other worldly! We ate there 4 times in 6 days. SO GOOD!"
Jenny Henderson - Georgia