MAALAEA BEACHES
Haycraft, Sugar Beach, Baby Beach
While not known as the most beautiful or swimmer-friendly beaches on Maui, Maalaea and the nearby stretches of beach provide great areas for walking, sunset viewing, whale watching and lounging. Enjoy our list of the best beaches around Maalaea, and be sure to practice the proper safety precautions when opting to swim in the ocean!

Maalaea Harbor Baby Beach
Located at the eastern area of the harbor, this beach is protected from waves and boat hazards, making it perfect for small children or inexperienced swimmers staying nearby.
Calm conditions
Small parking area
Convenience store nearby
Near Coast Guard station
No lifeguard on duty
Maalaea Beach
Just east of Maalaea Harbor, Maalaea Beach is ideal for sunset walks, shell collecting and relaxed days spent enjoying the sun in an uncrowded area of Maui.
Secluded and quiet

Lots of Hawaiian Green Sea Turtles

When conditions are right, great for watching surfers

Often windy with choppy waves, especially in afternoon hours

No lifeguard on duty

Street parking – be sure to keep valuables out of sight
Haycraft Beach Park
Connecting Maalaea Beach and Sugar Beach, this County Beach Park is a great place to enjoy an afternoon picnic or take a peaceful walk.
Small parking area

Shower and restroom facilities

Picnic tables

No lifeguard on duty

Good for relaxed swimming, but beware of sporadic rocks and reef

Access point to 'Freight Trains' surf break
Sugar Beach
Including Maalaea and Haycraft Beach Park, this is longest uninterrupted stretch of beach on Maui. Though swimming isn't great here, it's a perfect place to enjoy the views and natural surroundings in paradise.
Reef just offshore

Watch for Kiawe thorns!

Street parking and small lots, depending on which area of the beach you begin from

Restroom and picnic facilities

Take-off point for outrigger canoes

Decent snorkeling opportunities with lots of marine life and turtles

No lifeguard on duty

Our Maalaea webcam is coming soon!
Finding Maalaea is a cinch.  It's one of the most central spots on Maui.  But finding your boat slip, parking, or your restaurant is much easier with these Maalaea Maps. Directions from Central & North Maui Areas: Kahului, Wailuku, Waikapu, Paia...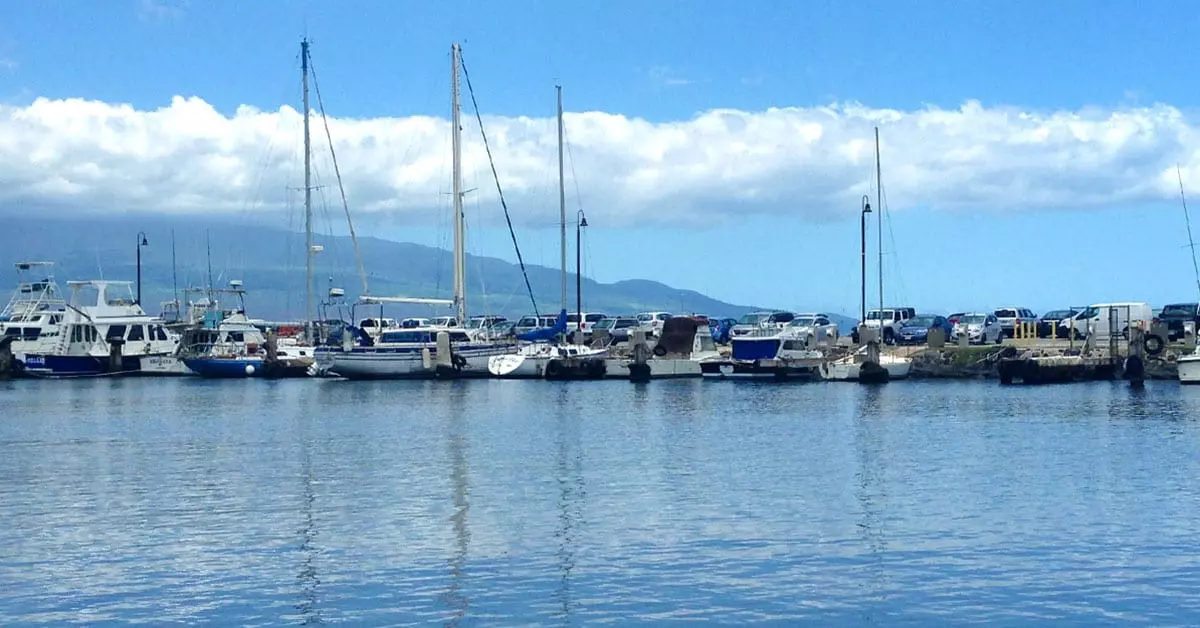 This is a great view of Maalaea Harbor from the Maui Ocean Center. Come back soon to see it LIVE! Maalaea Video In the meantime, check out our aerial video of Maalaea Harbor.
With 440-plus islands on Earth, vacationers have a surplus of sandy shores from which to choose—from the glamorous, white-washed cliffs of Santorini to the romantic, glassy-watered coves of Saint Martin. And yet, global travelers consistently choose to spend their...
Quiet Maui Beaches!
________________________
"Living here, you get to know the beaches.  Some of my favorite spots are near Maalaea.  You can always find a beach to yourself!"
Jackson Hacker – Maui
Early Access
________________________
"My kids and I were on our way back from lunch, and we jumped in the ocean right off the road.  It was nice to have a quick dip without much walking.  No one at the beach too!"
Frankie Harper – Illinois